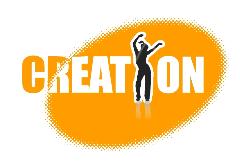 Urban Groovz is a fun and funky street dance class for over 18's.

Street dance is a term used to describe the kind of dancing that you see in music videos of artists such as Justin Timberlake, Usher, Britney or Beyonce and covers a wide range of styles rooted in urban music, hip hop and R'n'B.

Because this style of dance is so energetic it's a great way to get in shape or keep fit!

Don't worry if you've never danced before, because this course is designed especially for complete beginners and will take you through the basics at your pace before moving on to the next step.

In our beginners courses you will learn:

How to learn and remember choreography
Basic warm up moves and street dance techniques
An introduction to floor work (moves on the floor!!)
Special moves to impress
A new street dance routine each week
Increased co-ordination and memory skills

For more info or to book go to www.creationdance.co.uk or call us on 0870 140 3234
1 term (3 months) £99 for early bookings
Phone Bookings: 0870 140 3234. 
►
Further Information
►
Book Online Now
Dance Course. Instruction (Novice and Beginner), Course, Holiday, Misc, Practice (Novice and Beginner), Masterclass, Workshop, Social and Live for Pop-Video, Disco, Hip-Hop, Cool, Bollywood, Dancesport, Burlesque, Jazz, Club, Dancercise, Freestyle, Fitness and Street Dancers. Doors open at 18:30. Event is 18:30-19:30.

Creation offers dance courses for adults and kids for all levels, from complete beginners upwards. We are based in and around London and the South West and offer a variety of courses for everyone! The emphasis is on fun and all our instructors are there to make sure you enjoy yourself whilst learning to dance! Check out our website www.creationdance.co.uk for more info!
Venue: Basement Dance Studio
,
York House, 400 York Way

,

London

,

N7 9LR
.
 ►
Website
 ►
All Dance Classes and Events for Basement Dance Studio
 ►
Venue Map with Streetview


No Smoking. Located on the junction of Camden Road and York Way. Nearest underground station is Caledonian Road. Bus routes include 253, 29, 10. Parking: unrestricted during the evening. 2 hour parking restriction during the day. Available on side roads all day.