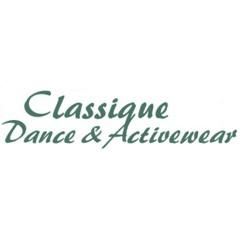 Classique Dance & Activewear
Classique Dance & Activewear has been in business for over 35 years in Calgary, Alberta. The staff is fully trained to help you with all of your dancewear needs. We carry a good selection of accessories including toe savers, ouch pouches, hairnet, hairpins, eyelashes, toe tape, dance bags, giftware, rhinestones, sequin and boas. We also have a wide range of leotards, tights, warm ups, leg warmers, pants, shorts, capris, tops, skirts, skating dresses and ballet dresses in a variety of styles.Dance Wear, Footwear, Accessories. Dance Styles:
All
, Latin American, Ballet, Tap Dance, Jazz Dance, Contemporary Dance, Ballroom. All major
Credit Cards
accepted.