Started:
Mon
07 Aug 17
(Weekly)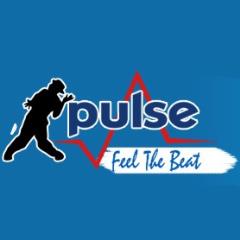 The East Midlands premier dance company bring you weekly classes for adults in Salsa, Modern Jive & West Coast Swing in Nottingham and Lincoln. Monthly Argentine Tango workshops with UK Champion Bill Newby, plus Blues workshops with the fabulous Sara White. Check out our website for times, costs and offers - then Contact Paul to book your first class. Fun friendly classes for all - do it today!!!Event Organiser, Private Coaching, Instructor Training, Regular Dance Classes, Instructor for Hire, Dance Company, Class Directory, Workshops, Charity, Weddings, Not Location Based. Dance Styles: Tango (Argentine), Salsa Dance, Jive (French & Modern), West Coast Swing, Exercise Dance, Ceroc, LeJive, Le Roc, Blues.
ABoat & Horses, 137 Trent Rd, Beeston, Nottingham, Nottinghamshire, NG9 1LX 

Car Parking. Stage.  

20:00
-
23:00

West Coast Swing, Swing, Exercise Course, Instruction, Practice, Social Dancing. Admission £8.00. £24.00 for whole evening. Licensed Bar. To book or for further details: Book, Info, Tel: 07768 395 825. West Coast Swing is often called 'The dancers dance' due to it's strong enthuses on musicality and interpretation. Weekly classes run every Monday, 4 week beginner courses start the first Monday in every month. Priced at 4 nights for the price of 3 (3 x £8 = £24) will quickly get you dancing this fabulous, little known about, dance style. If you're unsure check out YouTube 'West Coast Swing'. Fun and friendly group, no partner required please check out our website or contact Paul for more information. Established in 2005 we have taught literally thousands of people to dance - this week it should be you!!!