n/a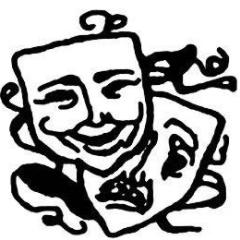 The Carol May School of Dance and Performing Arts was established in 1982. Since then it has greatly progressed into the successful and friendly school it is today. Classes are held in a relaxed, enjoyable atmosphere for both children and adults, beginner to advanced. Pupils are prepared for RAD and ISTD exams, LAMDA Speech and Drama and RSM Singing Syllabi. Pupils can enjoy classes as a hobby, or can seek a more serious level if they have chosen dance as their career.Event Organiser, Dance Studio/School, Regular Dance Classes. Dance Styles: Line Dance, Salsa Dance, Ballet, Tap Dance, Jazz Dance, Stage Dance, Dancercise, Pre-School Dance, Street Dance, Singing.
ABased at: The Carol May School of Dance & Performing Arts, 40-43 Lune Street, Preston, Lancashire, PR1 2NN 


Line, Salsa, Ballet, Tap, Jazz, Stage, Dancercise, Pre-School, Street, Singing Instruction, Practice. Contact organiser for times and further details. For further details: Info.